Edara's Mission
Edara Apparel's mission is to design attractive and high performance tennis apparel for female athletes.
Edara Apparal is an activewear brand made by an athlete, to serve athletes.
Our Core Values
Feeling comfortable and looking good in our sports attire.
The highest quality materials and craftsmanship.
Intentionality in all designs.

Meet Laura
"When I couldn't find attractive, comfortable and functional tennis clothes, I decided to make my own."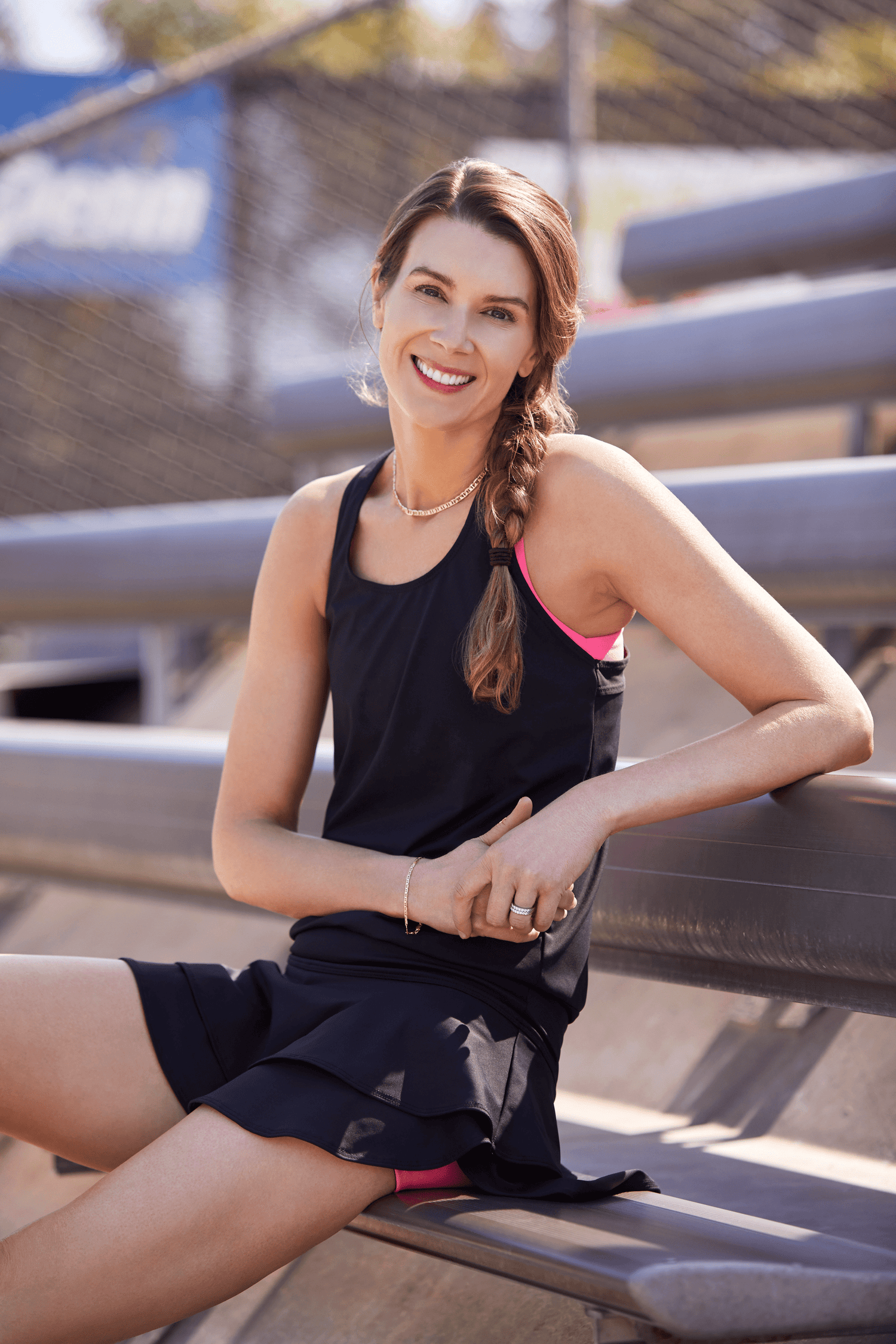 My Wants & Needs
As someone with a history of skin cancer, I am hyper focused on sun-protection.
As a strong recreational tennis & pickleball player, I prioritize clothing that sets me up for my best playing potential.
As a busy mom with limited time to play tennis each week, I need quick and easy.
And as a woman who loves clothes, I want style and luxury.